This coming Sat, Aug 6's Minn-StF Meeting will be hosted by Irene Raun & Scott Raun. Their home is at 3928 11th Ave S in Minneapolis. The home contains dogs, smoking is okay outdoors. FFI; sraun@fireopal.org or realitychallenged@fireopal.org or 612-822-0451
Two weeks later on Sat, Aug 20, the meeting will be hosted by Sharon Kahn and Richard Tatge at their home affectionately known as "Dreampark." They live at 4002 Pillsbury Ave S in Minneapolis.
No smoking.
Smoking allowed outside on the back patio, please do not bring pets FFI: 612-827-3228.
September hosts are needed.
There will be a Fall Relaxacon on October 14-16, it will be called DeCONgestant. Follow the link for information about how to register, reserve a hotel room, or volunteer.
http://mnstf.org/decongestant/
MnStf "meetings" are social gatherings with board games and snacks. Everyone is welcome to attend.
Vintage Tomorrows
was screened at Minicon 51 last Spring. According to
Variety
the steampunk documentary has been acquired by
Samuel Goldwyn Films, and will be released on July 19, 2016 in
VOD, DVD and digital formats. It should be available via iTunes in the US, UK, Canada, Belgium, Ireland, the Philippines and a few other countries.
It will also be streaming via Amazon in the US, UK, Germany and Japan. The DVD can be pre-ordered on Amazon US at
amzn.to/29il2nV
.
Twitter:
https://twitter.com/VTomorrows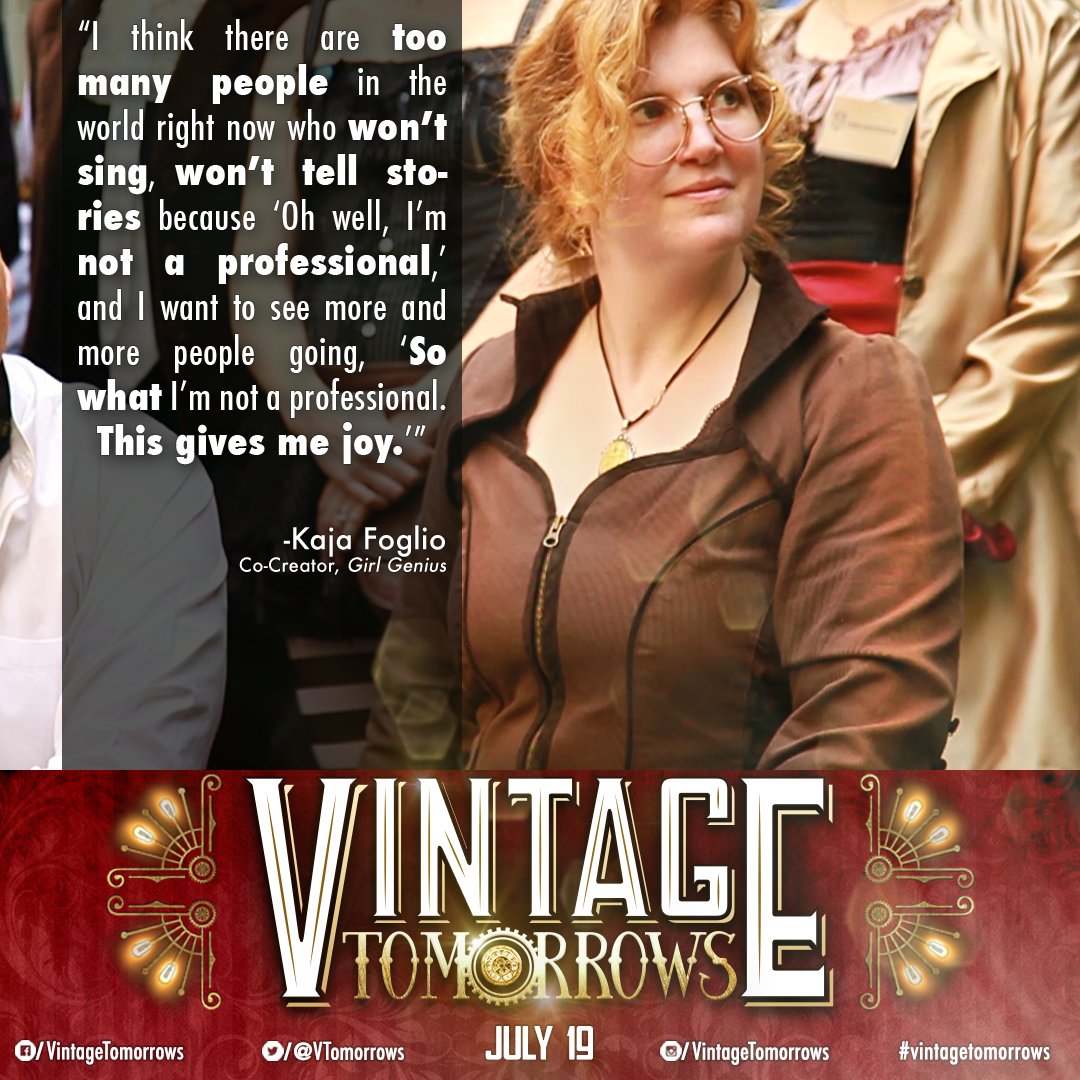 We will be in Minnehaha Picnic Area
#2
on the north side of Godfrey Pkwy (same place as the last several years), between Godfrey Parkway and Nawadaha Boulevard, about halfway between Minnehaha and 46th.
We have reserved the picnic area but people are still encouraged to come early to help save our location from squatters. Mnstf will provide soft drinks, snacks and condiments and will have a grill going. Please bring a dish to share or something for the grill. Games are encouraged, there are several picnic tables for gaming. Dogs are allowed but must be kept on leash.
The annual MnStf picnic is scheduled for Saturday, July 16 from noon - 9pm.
Current Location:

home

Current Mood:

sick

Current Music:

"Star Trek Theme" --classic version
6PM at Linda Lounsbury's, 4125 Dupont Ave S, Mpls. Cat, no smoking, not childproof (supervised kids welcome). FFI: 612-824-6336.
Due to illness on the part of both Scott & Irene, the Desiccated Dodo has moved. It will be starting at
at Minicon 51 on Saturday, March 26, 2016, It is scheduled at 3:00pm-4:15pm in Cinema Obscura (Atrium 8 of the Doubletree Bloomington Hotel at 7800 Normandale Blvd., Bloomington, MN 55429). A trailer appears below:
Website:
http://www.vintagetomorrows.com/
A 70-minute documentary about steampunk fans will be screened
Useful Minicon 51 Links
http://mnstf.org/minicon51/
Minicon on Facebook
List of Minicons Past, Present, and Future
- a future Minicon:
Minicon 52
Twitter & Hashtags
twitter.com/minicon/
(Is this still under Joel P's control or is someone else running it? Anyone going to be updating it this weekend?) (Is possible nowadays to set up Twitter accounts so multiple people can update them, FWIW.)
twitter.com/mnstf/
(I've got the reins for now for @mnstf FWIW.)
I would humbly suggest "#Minicon51" as the hashtag for Twitter and elsewhere
even though it's not as short as one might like.
#M51
is likely too generic and might already be taken by something else and
#Minicon
also brings up other cons as well as toys and such.
-
Search Twitter for #Minicon51
Hotel
Doubletree by Hilton Hotel Bloomington - Minneapolis South
(a.k.a. the RadiShTree)
-
Hilton Honors Site
(note: you can earn points & get some perks if you're a member; easy to sign up if you aren't already and plan to stay at the con hotel)
Internet Access
IIRC you can get internet access easily enough if you have a hotel room for free or an extra charge. Is free if you're a Hilton Honors member, also in previous years basic service was free with static IPs & other stuff costing $10 or so. I can update this once I'm at the hotel on Friday, but if someone has details before then let me know.
Anyone know the situation for access for people without hotel rooms?
Please do add anything you think I'm missing in comments and I'll update this post when I get a chance.
I sincerely believe that I've sent out all the programming schedule emails. If you believe that you should have received one and didn't, it's possible that we have an old email address for you, or it's possible that I made a mistake. Please feel free to let me know here or at programming@minicon51.mnstf.org
In the 1970s,
Star Wars
toys helped kids re-enact scenes from one of their favorite movies. The action figures, spaceships, play sets, and props transformed both the toy and movie industries. The individuals behind them earned a lot of money, and the toys created a hobby that is enjoyed not only by the people who grew up with the toys, but also a new generation of fans.



In

Plastic Galaxy: The Story of Star Wars Toys

, interviews with former Kenner employees,

collectors, and

authors provide a look at the toys' history, their influence, and the memories cherished by Star Wars fans.

This 70-minute documentary is scheduled to be screened at Minicon 51 on Saturday, March 26, 2016 at 1:45pm-3:00pm in Cinema Obscura (Atrium 8 of the Doubletree Bloomington Hotel at 7800 Normandale Blvd., Bloomington, MN 55429). A trailer appears below:
Website:
http://www.plasticgalaxymovie.com
The Fountains of Paradise
, a novel about the concept of building a space elevator from the earth's surface into outer space. Today, several visionary entrepeneurs and scientists are trying to make that science fictional concept a reality.
This 74-minute documentary will be screened at Minicon 51 on Friday, March 25, 2016 at 5:45pm-7:00pm in Cinema Obscura (Atrium 8 of the Doubletree Bloomington Hotel at 7800 Normandale Blvd., Bloomington, MN 55429).
In 1979, Arthur C. Clarke wrote