Address: 3601 Towndale Dr; Bloomington, MN 55431-1045
Parking: Parking only along any berm in the townhome complex
(especially not in or in front of any driveways).
Animals: None here; don't bring any.
Children: Somewhat child-friendly.
MnStf Social Gathering - Saturday, January 21 to be hosted by Clay and Hershey Harris at 4:00PM!


This event is Potluck, please bring a snack or beverage to share, along with any games you'd like to play or lend for the evening. MnStf will provide sparkling beverages for midnight, and lyric sheets for Auld Lang Syne.
MnStf's New Year's Eve Celebration will be at the Waterbury space at 1121 Jackson St NE in rooms 106 and 106A. We have the space any time after 3PM. There is a conversation area with comfortable couches, another big room with many tables for gaming, and a full kitchen with countertops upon which to set food.


There will be a Minicon work party starting at 1PM, the social event begins once the work is finished. Dogs, smoking outside, and dinner-type food sometime after 5pm - pulled pork sandwiches, vegan curry w/ wild rice, and chocolate fondue.
This Saturday, December 17th will be a MnStf social gathering at the home of Scott and Irene Raun at 3928 11th Ave S in Minneapolis.


Event begins at 4. We have several spaces that will be good for conversation or gaming, if you don't see what you're looking for right away, poke around until you find it. Gaming tables will probably be in the basement or on the second floor. There will be vegan chili, lamb stew, cake and cucumber water. I can't promise that anything will be left when you get here. Weather will be nice, there will be a small bonfire in the back, as it will be Guy Fawkes Day.

The closest regular bus is the #17, which stops at the Uptown Transit Station and runs all night. Home contains two cats, please do not bring your own animals. Feel free to bring a food or beverage to share, do not bring guns. Smoking is fine outdoors, ashtrays will be provided upon request. For questions, directions or other information, write to mle292 at gmail dot com or call 612-747-5990
Unsurprisingly, a mere week after the end of October is the first Saturday in November. This upcoming Sat November 5 will be the next MnStf social event - Aaron and Emily Hosting - 2829 Alabama Ave S, Saint Louis Park, 55416.
Sat, Oct 29, #. Minn-StF Halloween! This event will be hosted by Sharon Kahn & Richard Tatge, at their home affectionately known as The Dreampark. 4002 Pillsbury Ave S, Mpls. It's the one with all the Halloween decorations out front that could possibly be seen from space. Starts at 4PM. No pets, smoking allowed on back patio. There may be a fire pit. Costumes encouraged but not required.
Here's a photo of the front door, from a previous year.
MnStf Halloween Party this weekend!
Upcoming MnStf Events will be:
Oct 8 - Irene & Scott Raun hosting in the Minneapolis Powderhorn neighborhood
October 14-16 MnStf Fallcon -
DeCONgestant
Pre-Registration deadline is this upcoming
Sunday, September 25
. Details can be found at the link. There will be cake.
For Fallcon - Please sign up for optional Saturday Dinner soon if you're interested. Pre-payment is not necessary but declarations of intent will help decide if this event will happen. I'd reasonably like to have at least 25 people signed up to make this worth the effort, so far I have 15. Details about how to sign up are on the Fallcon web page.
October 29 - Sharon and Richard hosting a Halloween Party in the Minneapolis Kingfield neighborhood
November 5 - Emily and Aaron hosting in the Saint Louis Park Birchwood neighborhood.
November 19 is AVAILABLE
December dates are AVAILABLE
A host is needed for New Year's Eve
There is no MnStf event this weekend. Please don't show up to one. Because this is a common Meeting Weekend, future events don't include an address to prevent such mishaps.
Smoking outside only, child-friendly but not child-proofed. Household includes a teen, one elderly easily confused non-fan, one free-roaming cat and one dog (will be kenneled or outside for the duration of the meeting). Outside and inside seating available, extra lawn chairs welcome. BBQ/firepit will be running, hot dog, buns, & condiments provided, bring other meats to cook if you wish. FFI contact Robin Severson, (612)643-0725 or (612)216-4020
At the Sept 10 event - If anyone would like to reserve a spot for the optional Saturday dinner at Fallcon, I will be available to take care of that at the MnStf portion of the evening, but I will probably not make it to the concom meeting. If you can only attend the concom meeting but still want to register, please talk to Aaron Vander Giessen.
-Emily
See below the stars for more Fallcon information
*****************************
Fallcon:
Hotel rooms at Fallcon will be less expensive if they are reserved before September 14th, one week from today.
The optional Saturday dinner will again be Indian food, this time it will be catered by Tandoor in Bloomington.
MnStf's Fallcon has a web page and a FB page. Details about hotel reservation and the optional Saturday dinner are on the web page.
http://mnstf.org/decongestant/
https://www.facebook.com/events/1167299470001378/
The next MnStf social gathering is September 10th - 7765 Drew Ave N, Brooklyn Park. There will be a Minicon Concom meeting at the same location starting at 3PM. After the concom meeting, regular MnStf socializing will begin.
This coming Sat, Aug 6's Minn-StF Meeting will be hosted by Irene Raun & Scott Raun. Their home is at 3928 11th Ave S in Minneapolis. The home contains dogs, smoking is okay outdoors. FFI; sraun@fireopal.org or realitychallenged@fireopal.org or 612-822-0451
Two weeks later on Sat, Aug 20, the meeting will be hosted by Sharon Kahn and Richard Tatge at their home affectionately known as "Dreampark." They live at 4002 Pillsbury Ave S in Minneapolis.
No smoking.
Smoking allowed outside on the back patio, please do not bring pets FFI: 612-827-3228.
September hosts are needed.
There will be a Fall Relaxacon on October 14-16, it will be called DeCONgestant. Follow the link for information about how to register, reserve a hotel room, or volunteer.
http://mnstf.org/decongestant/
MnStf "meetings" are social gatherings with board games and snacks. Everyone is welcome to attend.
Vintage Tomorrows
was screened at Minicon 51 last Spring. According to
Variety
the steampunk documentary has been acquired by
Samuel Goldwyn Films, and will be released on July 19, 2016 in
VOD, DVD and digital formats. It should be available via iTunes in the US, UK, Canada, Belgium, Ireland, the Philippines and a few other countries.
It will also be streaming via Amazon in the US, UK, Germany and Japan. The DVD can be pre-ordered on Amazon US at
amzn.to/29il2nV
.
Twitter:
https://twitter.com/VTomorrows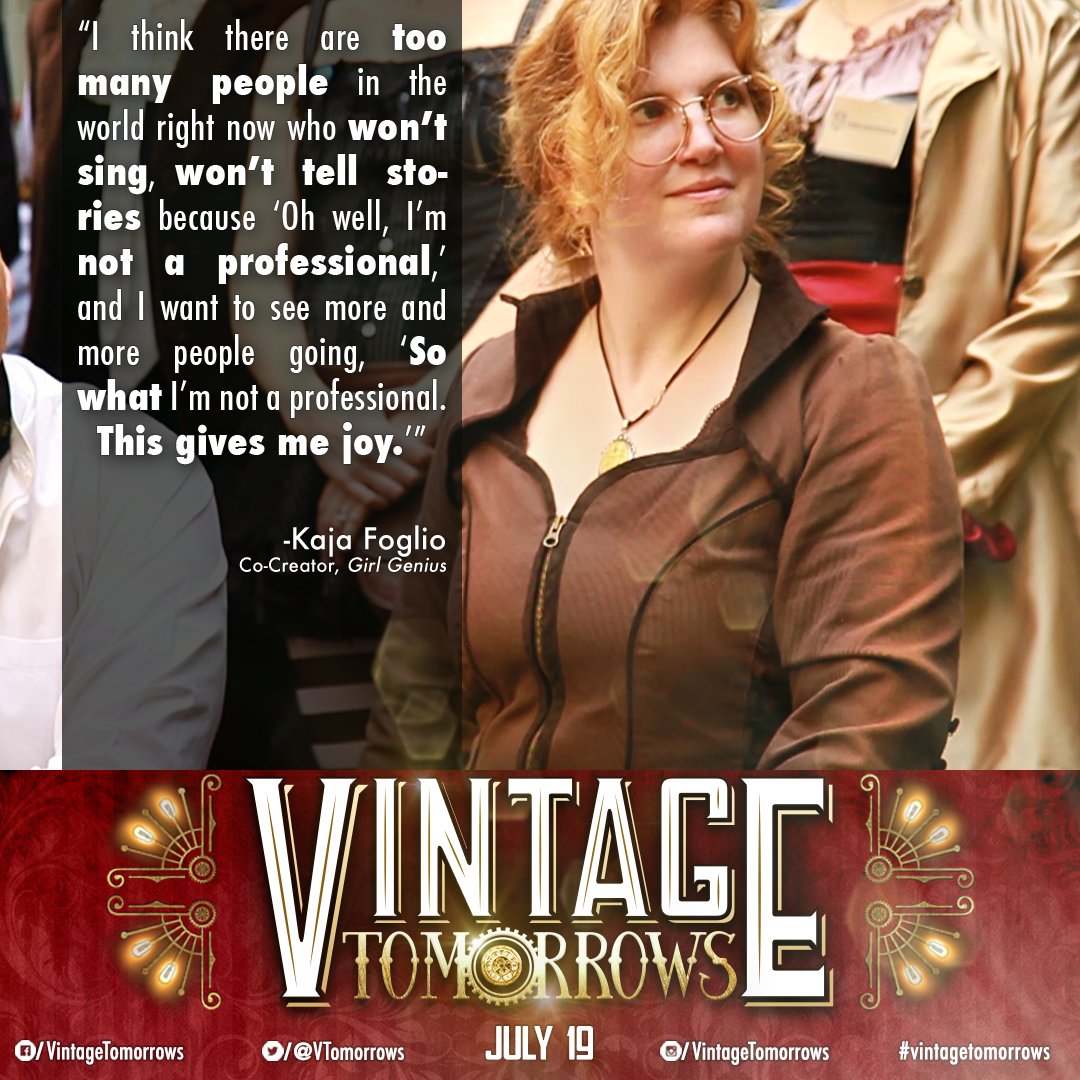 We will be in Minnehaha Picnic Area #2 on the north side of Godfrey Pkwy (same place as the last several years), between Godfrey Parkway and Nawadaha Boulevard, about halfway between Minnehaha and 46th.

We have reserved the picnic area but people are still encouraged to come early to help save our location from squatters. Mnstf will provide soft drinks, snacks and condiments and will have a grill going. Please bring a dish to share or something for the grill. Games are encouraged, there are several picnic tables for gaming. Dogs are allowed but must be kept on leash.
The annual MnStf picnic is scheduled for Saturday, July 16 from noon - 9pm.